This new generation portable beveling machine BM-21 is one of the best tools for machining plates and pipes prior to welding. It is a beveller developed on the basis of many years of experience with highly successful predecessor model. BM-20, which for many years was on the most favored tool list for many customers worldwide.
Key features and benefits
BM-21 – Industrial Plate & Pipe Beveler will surprise you with its variety of helpful features which will make your job easy and efficient. This state of the art beveler is perfect choice when beveling steel plates and pipes prior to welding.
new single milling head equipped with 10 square inserts, that makes machining process far more efficient with little operator's effort
fast and easy exchange of inserts with no need for special adjustment
extended working range from 0 to 60 degrees with continuous angle adjustment
easy setting of bevel angle and bevel width
vibration insulation protects both the operator and electronics against vibration
one universal guide plate for beveling both plates and pipes replaces 3 different attachments used with BM-20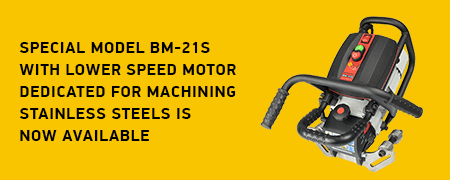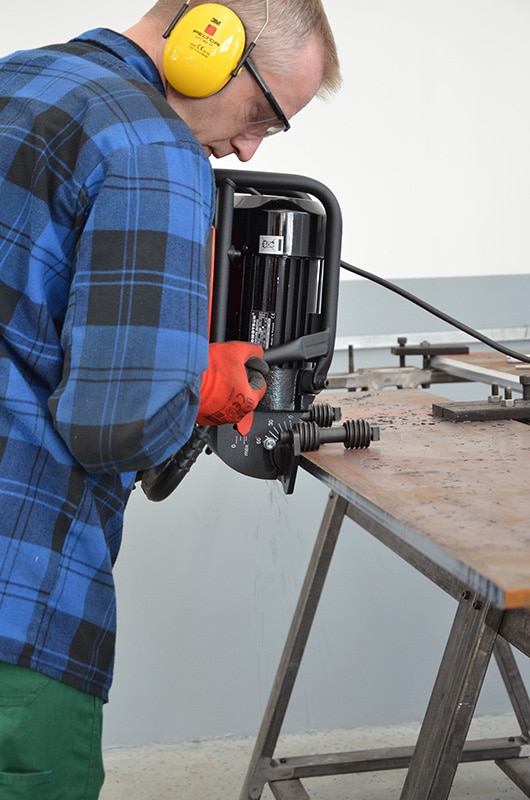 Plate facing-off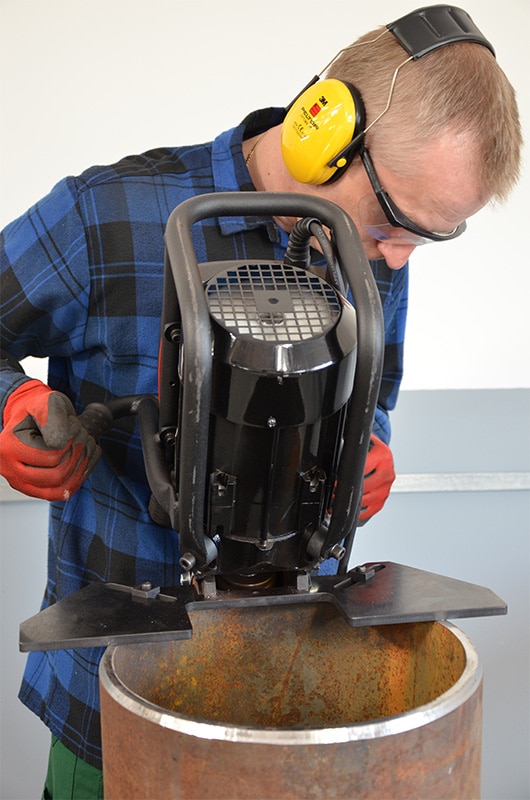 Bevelling large pipes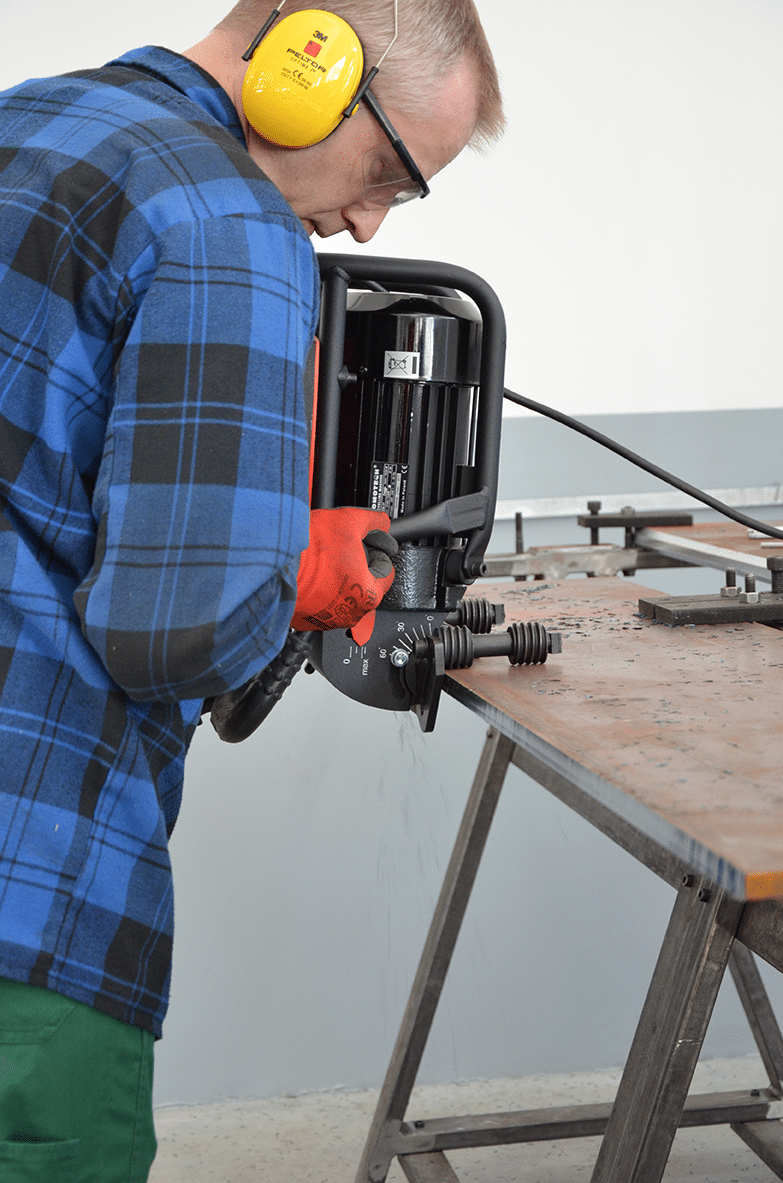 Facing off
BM-21 | Industrial Plate & Pipe Beveler
Make sure you are familiar with Promotech BM-20 Plus brochure including technical data and detailed information about this product. Should you have any further questions we encourage you to send us an enquiry.
BM-20 plus


230VAC/50Hz or 115 VAC/60 Hz

with increased start-up current

1600 W (for 50 Hz)
1800 W (for 60 Hz)

2780–3340 rpm (at 230 V)
2740–3290 rpm (at 115 V)

integrated milling head consists of 2 separate heads with 5 square TCT inserts per head

15° to 60° or 0° (option)

21 mm

20,5 kg (45 lbs)